Diversity has never been a more critical element of visual storytelling than today. Brands have more opportunities than ever to work with creatives of color and hire more BIPOC, LGBTQIA+, female, and nonbinary influencers for their visual and artistic talents. Brands, such as Fenty, Aerie, and L'Oreal, are shifting their attention on social media and including more diverse voices, embracing inclusivity, and amplifying marginalized voices.

Celebrating the talents of diverse photographers allows companies to reach larger audiences and reflect on more thought-provoking narratives through imagery. Leading the charge for inclusivity are talented photography micro-influencers who use their abilities to highlight images that are inspired by personal human relationships in unique compositions.

These photographers embrace their identity with the narratives they capture, all the while using their content to provide commentary on current activism beyond cliché visual tropes.
United States
1.

Deun Ivory / @deunivory, 84.6k IG Followers, ER: 6.22% / Los Angeles, CA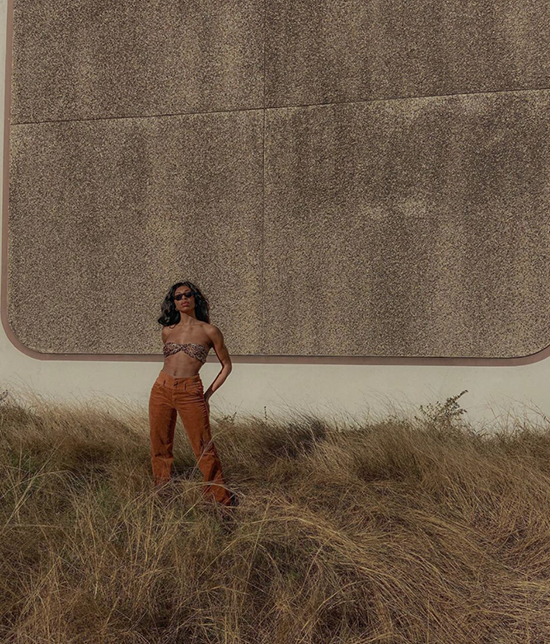 Deun Ivory is a contemporary photographer based in Los Angeles, CA, who specializes in creative art direction and branding design within wellness and fashion, and imagery exploring the female body. Ivory uses her photographic talents to explore themes of self-worth and love, and to create intentional spaces that analyze blackness in beauty norms. Ivory told Medium.com, "My work is deeply rooted in an intention to make black women (including me) feel seen, celebrated, and affirmed. My work is spiritual, restorative, and empowering because black women deserve that."
2.
Morgan Smith

/ @phobymo, 36.9k IG Followers, ER: 4.10% / Philadelphia, PA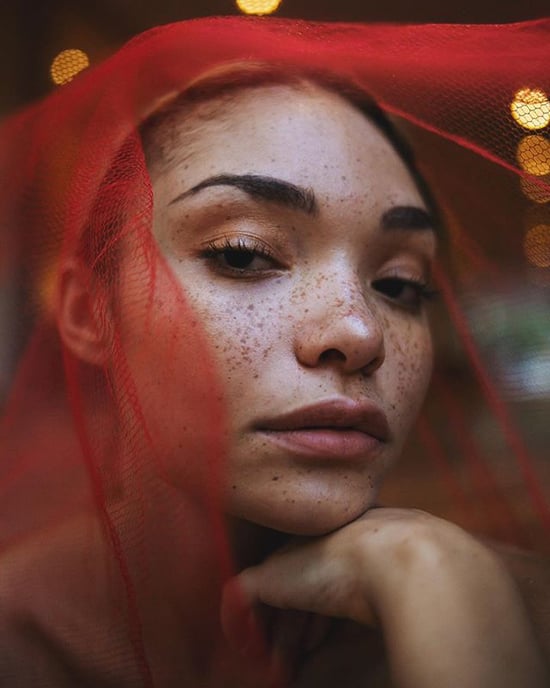 Morgan Smith, otherwise known as Phoby Mo, is a photographer based in Philadelphia. Her content is filled with some of her favorite shots from concerts, features, portraits, and social activism in support of Black Lives Matter. Phoby Mo uses her artistic talents to highlight diversity and inclusivity, and her content uses visual tropes to empower and advocate for the strength of all women.
3.

Kameron Mcdonald

/ @thetrendykam, 4k Followers, ER: 6.03% / Albany, Georgia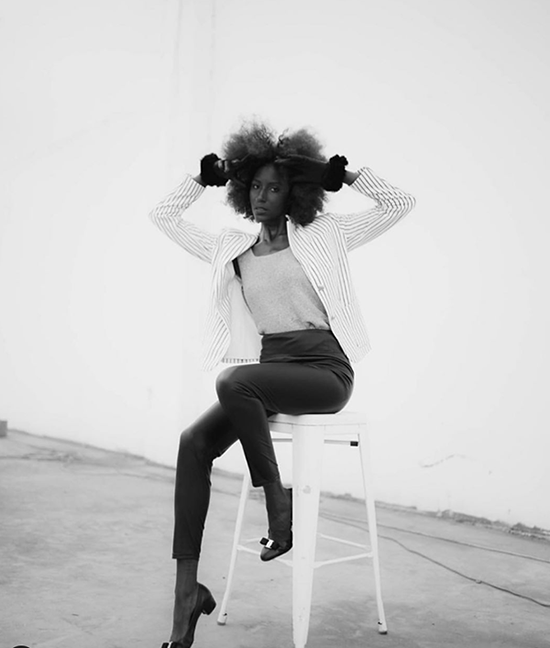 Kameron McDonald never imagined that he would find his love for photography while drawing images of the cars that his dad fixed in his automobile shop. He is based in Albany, Georgia, and began his journey in portrait photography by capturing images of the world around him, from sneakers to portraits. He goes by the name TrendyKam on his social media, and his account has been described as "Bringing vintage/retro into the future." Macdonald has extensive experience in both portrait photography in addition to landscape photography and vintage period pieces. Furthermore, Mcdonald has worked with brands such as tentree.
4.

Joyanne Panton

/ @joyannepanton, 20.5k Followers, ER: 3.94% / Orlando, Florida
Joyanne Panton is a photographer based in Orlando, Florida, who specializes in wedding photography and hosts workshops about best practices in the freelance photography space. Just one look through Panton's account reveals that she has a passion for depicting diverse human experiences, specifically in the black community and alongside other creatives of color. Panton spent her early childhood in Jamaica surrounded by lush greenery and scenic beaches, and as she grew older, she used her inspiration from nature to create images that capture intimate moments. Her mission is to promote self-empowerment and to inspire women of color to embrace their power. She has worked with brands and talents such as, Essence, Click magazine, and Obvious Magazine. She has worked for celebrities, and performers such as Normani, Amara, and K Michelle.
5.

Andrew Kung

/ @andrew_kung, 7.5k Followers, ER: 6.54% / Brooklyn, NY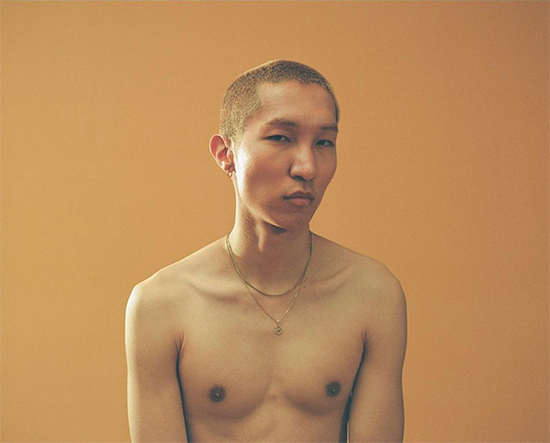 Andrew Kung is a photographer based in Brooklyn, NY and began his career in photography during his breaks while working in Sales Strategy and Operations at Linkedin with the help of his coworkers, before realizing he wanted to pursue his passions as a career. His unconventional path has led him to work with brands such as Beats by Dre, HBO, Vogue Italia, and Paper Magazine–just to name a few. Kung says, "My aim is to portray and celebrate Asian American beauty as a normalized beauty." In a feature with the New York Times, he documented the Chinese-American community based in the Mississippi Delta, exploring the history and culture of Asian American immigrants.
6.

Diego Palomino

/ @diegoapalomino, 13.5k Followers, ER: 9.27% / New York City, NY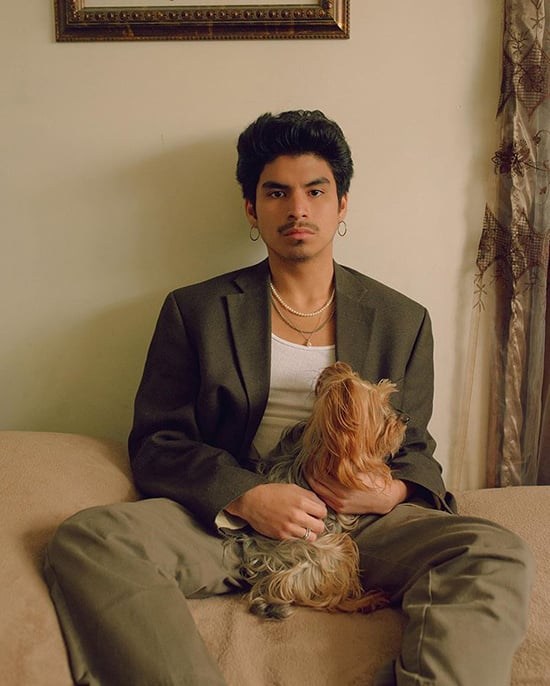 "When I first started taking photos I had no idea how big of an impact it would have on my life or that I would be freelancing full time," says Diego Palomino. Palomino is a professional photographer who specializes in fashion, and has worked with brands such as Complex, Adidas, Nike, Hypebeast, and Urban Outfitters. He is Peruvian, and based in New York City.

For a while, Palomino found it hard to consider photography as a possible career, and continued his more secure job before quitting to pursue his passion full time. He cites his own inner consciousness as a source of inspiration: a technique that has helped him to navigate his journey in freelance photography. His engaged followers keep him motivated, constantly posting positive feedback and support for his images that showcase marginalized communities and fashion styles of all genres and functions.

International
7.

Austin Malema

/ @aust_malema, 62.8k Followers, ER: 3.47% / Johannesburg, South Africa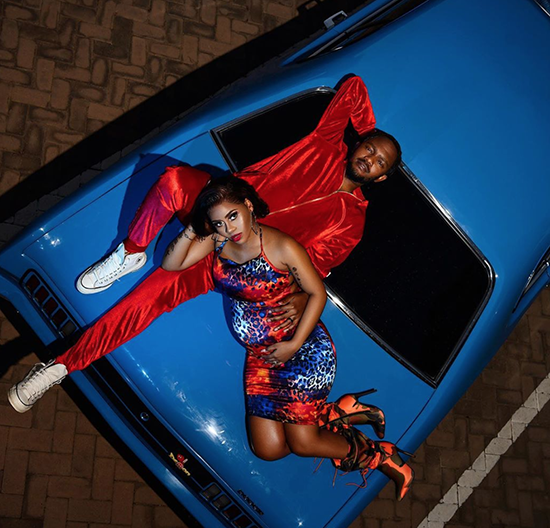 Austin Malema was born in Venda, South Africa, and began his career working as an event photographer before migrating into the mainstream,shooting with talents such as David Beckham, Beyonce, Jay-Z, and Drake. Malema was honored by Forbes Africa on the Forbes 30 under 30 list of talents in 2019. He is based in Johannesburg, South Africa (one of the most culturally diverse centers in the world) and uses his voice as a photographer to highlight people of all ethnicities, races, genders, and sexualities in contemporary visualizations.

8.

Ian Hippolyte

/ @ianhippo, 6.9k Followers, ER: 11.21% / London, UK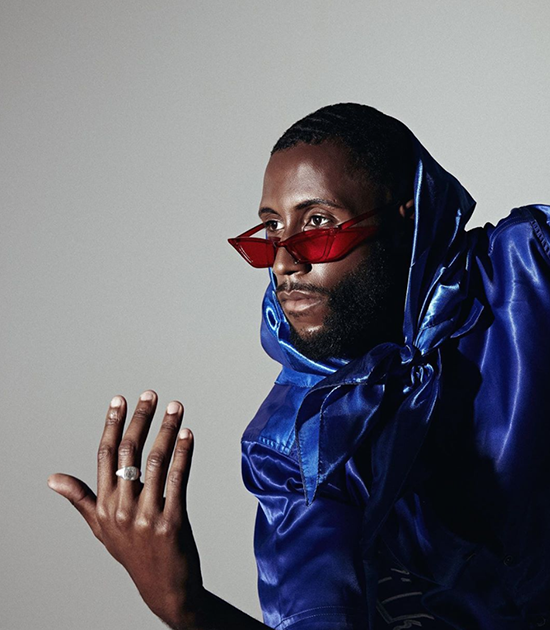 Ian Hippolyte is a fashion photographer based in London, UK who specializes in advertising and editorial content, as well as styling and commercialized spreads. He is the founder of Ding Studios, which works to facilitate numerous collaborations among emerging and established visual artists.

Hippolyte's portfolio includes images that range from 80s-inspired punk and highly design-oriented captures to images raw and natural photographs with minimal studio effects. One of his projects titled "The Red Room" is a fashion-forward piece that depicts the model, Eva Apio, lounging in a completely monochrome red room. Hippolyte's diverse body of work allows him to play with colors both bright and subdued, and incorporate prints both bold and versatile. His expertise behind the creative visionfacilitates pieces that feature talents with smaller followings, and images that explore androgynous presentation.

9.

Michael Aboya

/ @aboya.8, 96.3k Followers, ER: 15.53% / Ghana, West Africa
"The camera is a printer for my vision," says Michael Aboya, a fine art photographer based in Ghana, West Africa. Aboya uses his photography to explore human relationships and connections. His "story to the 8" began with a career studying software programming, before he realized that telling diverse narratives through visual art was his life's purpose. His works are deeply rooted in an intention to showcase the beauty of black identities and engage in new ways to convey stories that connect with his own journey. Aboya was honored as Best Portrait Photographer of 2020 for Agora Images, and has collaborated with bands such as Nike, Adobe, and AfroPunk.

10.

O'kiins Howara

/ @okiinshowara, 4.1k Followers, ER: 10.35% / Côte d'Ivoire, West Africa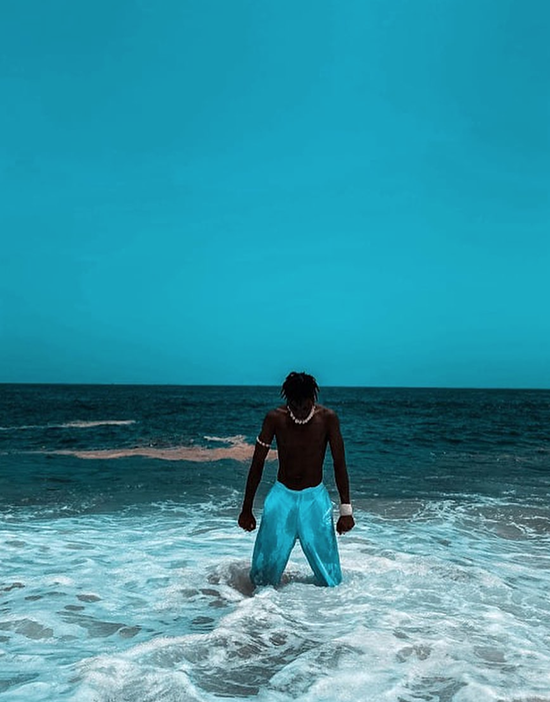 Ouattara Moussa Idriss Mahaman, otherwise known as O'kiins Howara, is a photographer and visual artist from Côte d'Ivoire who creates images that feature Africans from all over the world in high fashion stills and elaborate natural settings. Using only a smartphone, he captures prolific images that bring life to artistic intersections of identity and culture. He has been featured as a top spotlight artist with his images appearing in @OkayAfrica. His pieces are inspired by African culture and tradition, as well as Afrofuturistic tropes.

11.

Nwando Ebeledike

/@visualsbynale 1.4k Followers, ER: 3.34% / Anambra, Nigeria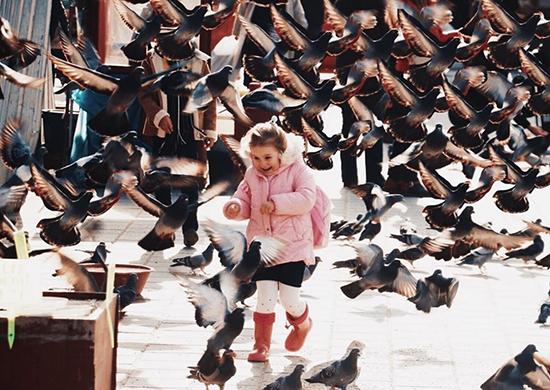 Nwando Ebeledike is a "photographer inspired by diverse people, places/alternative ways of life." She is a fashion designer for her brand NALÈ, and works as a travel and documentary photographer inspired by telling global narratives of human experiences. She was born in Kaduna, Nigeria, and grew up in the area of Anambra. She has collaborated with fashion brands such as Vogue, and continues to use her account to showcase images of compelling narratives and identities.

12.

Maaria Lohiya

/ @justmebreathing 10.5k Followers, ER: 13.37% / London, UK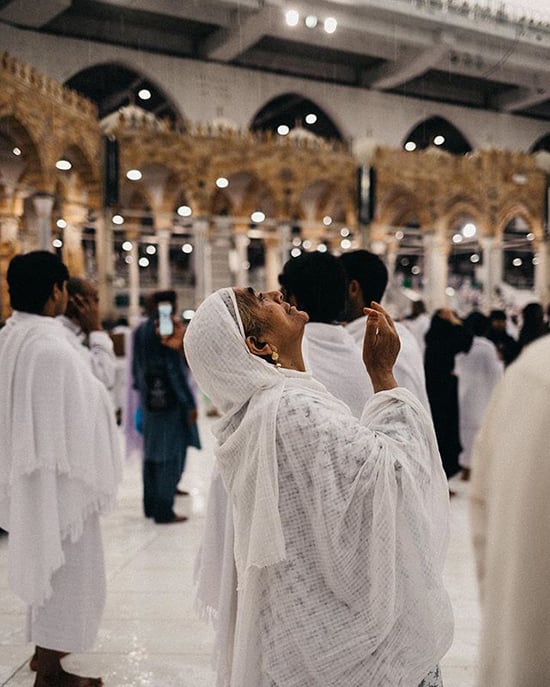 "What I am really trying to do with my photography is capture emotion, honestly and authentically in a way that first and foremost connects to myself before I expect it to connect with anyone else, every photograph I share always has a little bit of my heart within it" says Maaria Lohiya. Lohiya is a freelance photographer and digital manager for Muslim Women Connect based in London, UK. She has had the opportunity to travel around the world capturing intimate moments and relationships. Her curiosity is endless, and she does not limit herself when it comes to capturing profound photos and pushing the boundaries of communicating messages through visuals. She started her career similar to many–by using an iPhone to take images of sunsets–and gradually grew to love the craft in college. She continues to utilize different mediums and techniques in her projects.

13.

Maharshi Patel

/ @photosbymaharshi, 44.6k Followers, ER: 4% / Mumbai India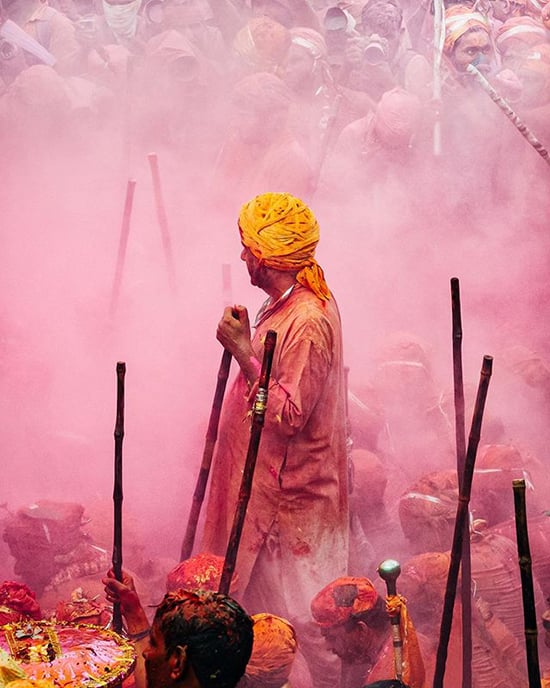 "Composition, subject, and perspective will be something that matter most," said Maharshi Patel in an Instagram Q&A. Patel began his passion for photography in his second year of college as he was studying to become an architect. He is a travel photographer and blogger based in Mumbai, India, capturing the wanderlust and beauty of travel through his images. Rather than overly editing his images, he has said he prefers to enhance the natural beauty of the image first and foremost prior to any major manipulations.

14.

BB

/ @bb.star, 38k Followers / Shanghai, China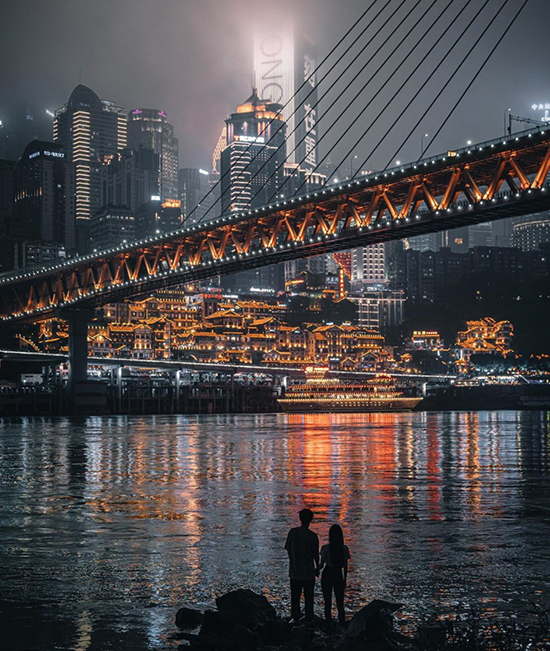 @bb.star is a photographer based in Shanghai, and as a student of photography, she loves to document the beauty of skyscrapers and buildings. Many of her images play with shadows and composition to capture images from different angles and vantage points. Her images document scenic locations from around the world, and are heavily inspired by contemporary architecture in major cities at night.
| | |
| --- | --- |
| Alicia Reynaga, Summer 2020 Julius Intern, is a Media Studies and Spanish Dual Major in her third year at Claremont Mckenna College. "I am interested in digital marketing because I believe that digital storytelling is super important and I love to use my skill sets in both creative and analytical spaces to connect with new audiences and build communities online." | |