Influencer Marketing is not easy. From strategy development, to production, to reporting, it's a dynamic and nuanced channel that requires patience; but over time, best practices form, processes begin to streamline workflows, and marketers circle around stats and insights that help the industry move forward. In this series, we aim to share quick, easy-to-digest pieces of content that will help you find success with influencer marketing, quickly. Have advice to share? Email marketing@juliusworks.com and we'd love to hear what you have to say.

A strategic marketer's job is to research the target consumer, identify patterns, and generate plans based on insights. There are many approaches to acquiring this data–social listening, analytics platforms, and even first-party research. However, when it comes to strategic storytelling, many marketers understand what would work best for the brand or consumer, but overlook what is best for the influencer. Why? Because acquiring influencer insights at scale is difficult.

Thus, marketers may ask themselves, "What if we got this influencer to do this?" instead of saying, "This is going to be perfect for this influencer." When marketers make a guess to develop a story arc, it will most likely result in an inauthentic partnership, or will force marketers to discover a needle-in-the-haystack influencer.

In the spirit of collaboration, marketers must approach influencers with opportunities that will genuinely excite them (beyond monetary gains), and more importantly, resonate with their audiences. It's important for marketers to avoid assuming what an influencer will care about, and start looking at what's right in front of them: see what is already working for the influencer, and use that as inspiration for creative development. This, in combination with other data points, can help create a story that matters equally to the brand, the influencer, and the target audience. Sometimes the best answer to strategic problem solving is the simplest–lean into what's already driving engagement for the influencer.

How Julius Can Help Marketers Lean Into What's Working
Identify influencers who effectively reach a target audience by sorting and filtering by Engagement Rate, and leveraging the Audience Data search. From there, use these tools (available on an influencer's Julius profile) and collect data to form a strategic approach to content development. To gather enough input, identify at least ten potential influencers, and then look across their profiles as a cohort to identify patterns and develop insights.

Engagement Tab: Top Performing Organic Content
Simply put, some influencers' content performs better than others. Julius surfaces top performing organic content automatically so marketers can see what content resonates most with their target audiences. Be sure to toggle between different platforms to understand what works best for a particular channel or content medium (e.g. YouTube for video).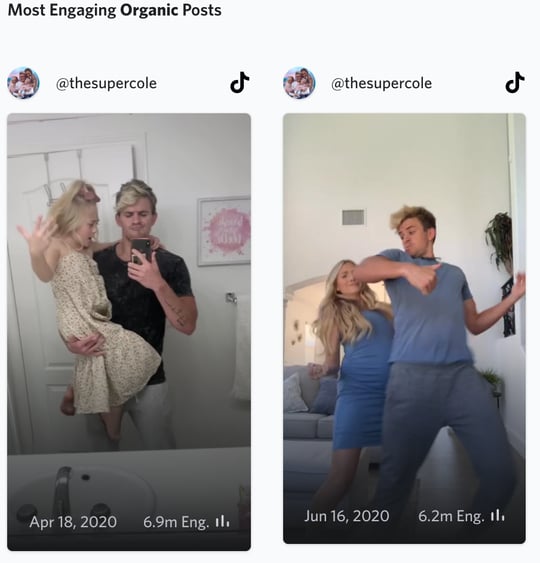 Engagement Tab: Top Performing Sponsored Content
Understanding what sponsored content resonates with an influencer's audience will help guide marketers to a higher caliber of partnership output, or even develop a whole new tactical approach. See that a giveaway is a top-engaged sponsored post? Is the influencer visiting the HQ and interviewing the CEO? See a story about a family roots? This performance can suggest directions that are more product, business, or story forward, with proven results from other brands.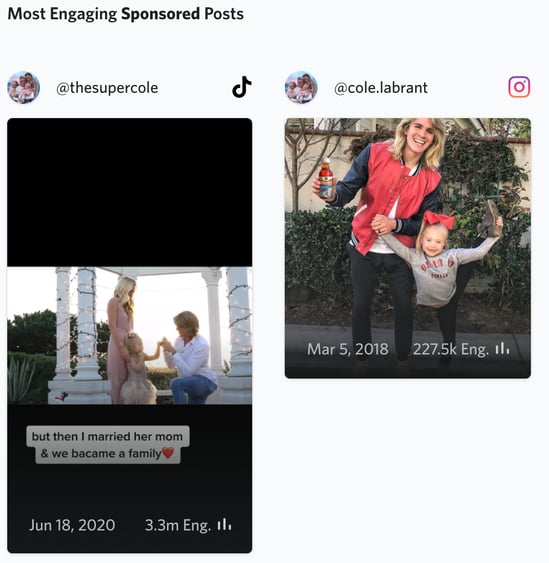 Brands Tab
While seeing the top performing branded content is fantastic inspiration, taking a full look at the influencer's past branded work can also reveal what's working–but, just as importantly, what's not working. Jump into the Brands Tab and sort by Engagement Rate to see where it nets out. From there, go into the Content View to get a grasp on what branded content looks like from this type of influencer to manage expectations, and get inspiration about what to aim for in the future.

Marketers should ride the wave–the ways influencers are connecting with their audiences is what makes them special, and is a pillar of what makes influencer marketing so powerful. As brands start to prioritize key messaging over storytelling, the value of the partnership diminishes and takes away from the influencer's authentic voice. On an upcoming branded campaign, use these tips to help develop organic strategies that will help influencers achieve their personal and professional goals by leaning into what they care about, and what is working on their social media channels.

| | |
| --- | --- |
| Danny Palestine, Head of Product Marketing at Julius, is an industry veteran with over 11+ years working with some of the biggest brands in the world. With most of his experience at PR and advertising agencies in NYC, Danny joined the Julius team in 2017 and now leads content, social & product marketing strategy, and lends his expertise to support key stakeholders. When not at work, Danny is a proud new father, Star Wars & F1 fan, and avid cyclist. | |