What is Julius?
Julius is an influencer marketing software. Learn more about Julius here or view other related influencer marketing content here.
The marketing industry comprises a community of people who believe in the power of storytelling. One of the most influential stories currently being told is about inclusion: inviting everyone to the table, listening to their words, and celebrating them as they are. In fact, inclusive storytelling has been proven to drive more engaging conversations than traditional representation. Reflecting the variations in race, ethnicity, sexuality, and gender identity that make each community unique is an opportunity to personally connect with the members of your audience on the individual level.

Julius believes in bringing people together to share their stories and connect—and connection begins with inclusion and support. The brand is proud to announce the launch of #InfluencersForInclusion on Instagram. @Julius_Works is sharing and promoting content from BIPOC and LGBTQIA+ influencers in order to uplift underrepresented voices, and inspire others with positive representation. Julius is passionate about letting the world know about amazing creators, but also believes in expanding perceptions about what influencer marketing is and can be. As a community based on relationships and communication, influencer marketing has a unique opportunity to shift the cultural conversation for the better.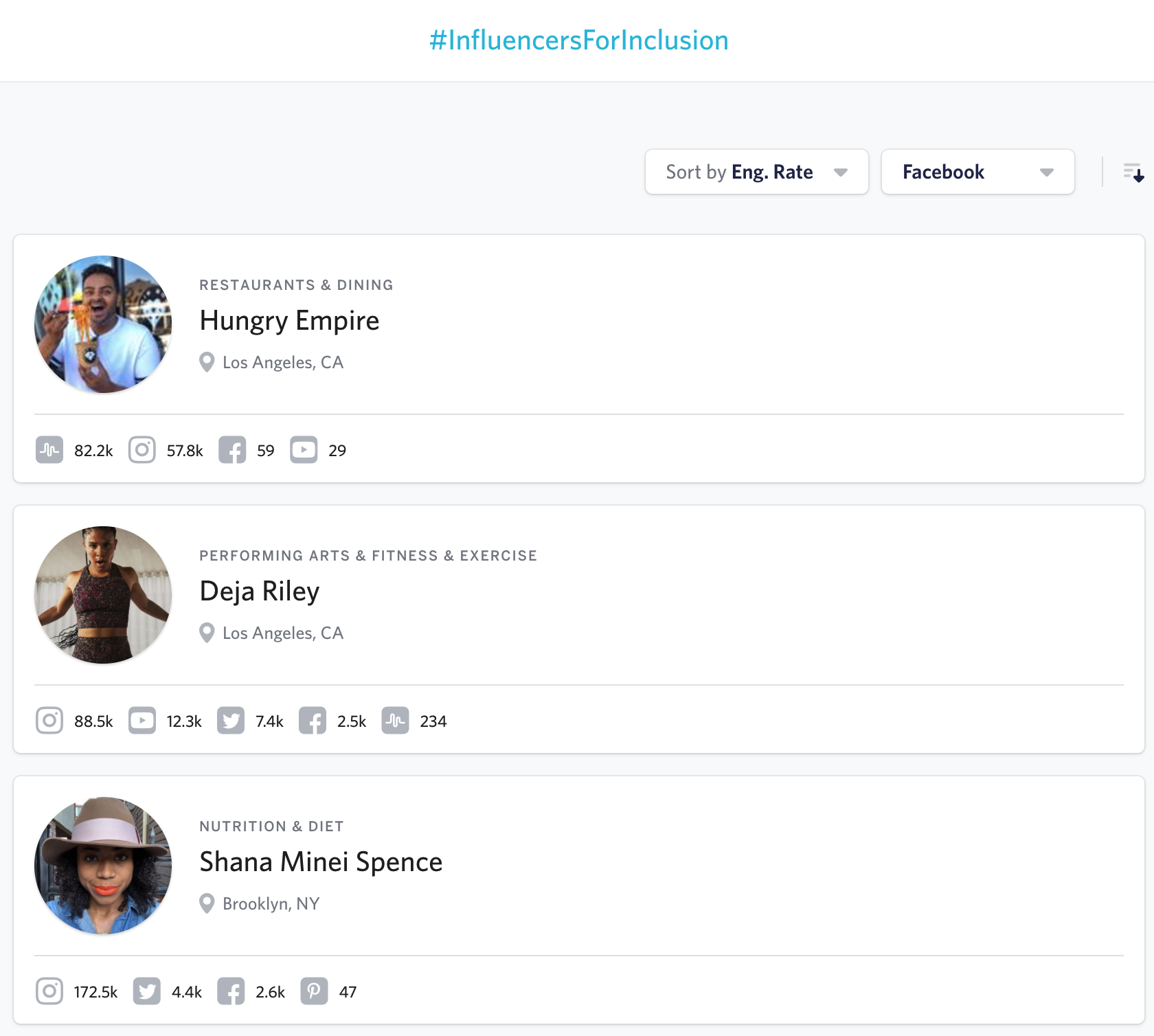 The influencers who have been hand-selected for #InfluencersForInclusion are outstanding representations of the creator community. Julius hopes that reposting their share-worthy content will expand their social media footprint, and connect them with marketers who may collaborate with them in the future. Promoting these talented influencers and supporting their content can spark new connections and conversations.

This initiative benefits not only influencers, but brands that follow @Julius_Works as well. As the series continues, followers will see a variety of content from different topics and interests—similar to the offerings of the Julius platform. Regardless of industry, #InfluencersForInclusion looks to celebrate creators from all walks of life, for brands and audiences as diverse as they are.

There's no shortage of great creators with impactful engagement rates and growing audiences out there—the challenge is in finding them. As the Julius and HYPR brands continue to merge, so do their technologies, offering a vast amount of data and audience analytics. Searching for influencers with specific criteria was a helpful strategy in the process of discovering creators for #InfluencersForInclusion. With guidelines like ethnicity, interest, engagement, and brand history, the search uncovered plenty of exceptional influencers from diverse backgrounds who deserve the spotlight.

#InfluencersForInclusion is just getting started. Julius welcomes the marketing community to join the conversation—to start, be sure to follow @Julius_Works on Instagram. Additionally, check back in on this list regularly to learn more about the influencers and their audiences, and to discover the next good fit for an upcoming brand campaign. To contribute to the conversation and share an influencer who deserves the spotlight, comment with the hashtag #InfluencersForInclusion on their post to add them to consideration for the future. Together, we can make a difference in the influencer marketing industry by promoting the underrepresented storytellers who inspire us, and celebrating BIPOC and LGBTQIA+ representation in the best way we know how.

Are you ready to find new creators and make your own influencer marketing strategy more inclusive? Take a look at this resource, and learn more about how to discover BIPOC and LGBTQIA+ influencers who can help you make a difference.
| | |
| --- | --- |
| Kendall Larsen is a Digital Marketing Intern at Julius, and a recent graduate from Claremont Graduate University. She received both her Bachelor's and Master's degrees in English, with emphases in critical theory and digital media. Kendall lives in Los Angeles, where she enjoys the beautiful weather and beaches of Southern California. Her favorite things are dogs, succulents, cartoons, and cold brew coffee. | |